Digital Marketing Evolution         
Reshaping The Way Brands Connect And Engage With Customers
Introduction
The evolution of digital marketing has come a long way since its inception. The world has become more connected than ever before, and with this change, marketers have been able to reach millions of people with their content in real time. But what does the future hold for digital marketing? Here are 5 revolutionary strategies that are reshaping the way brands connect and engage with customers:
Content Marketing
Marketing is a marketing technique that uses the creation and sharing of content to attract, engage, and retain customers.
Content can be used to educate, inform, entertain and persuade your audience. The more you know about your target audience–what they like, need and want–the better you'll be able to tailor your content strategy to meet their needs.
Content marketing is a strategy that helps you sell your products or services. It's not just about creating content, but also about sharing it with the right audience in order to generate leads and sales.
Digital Marketing
Digital Marketing Evolution is the use of digital technologies to promote your business, products or services. It includes a variety of marketing channels such as display ads, search engine optimization and social media marketing.
Digital marketers have always been on the cutting edge of innovation with new ways to reach customers through their preferred devices. In fact, according to HubSpot's State of Inbound report 2018 over half (55%) of small businesses surveyed said they were using at least one form of digital marketing in 2017!
Digital marketing is especially effective for businesses that want to reach customers on the go, but don't have the budget or manpower to maintain a traditional advertising campaign. It's also great if you're just getting started and want to get your name out there quickly. With so many options available, it can be hard to know where to start! 
Social Media Marketing
Social media marketing is a way to market your product or service on social media channels.  marketing includes advertising, content creation and sharing, and relationship building. Some examples of social media channels are Facebook, Twitter, Instagram, Pinterest, LinkedIn and YouTube.
Social media marketing can be a powerful tool for your business. It's important to have a strategy and know how to use the different channels effectively. A successful social media strategy will help you reach your audience on multiple platforms.
SEO And SEM
Search engine optimization (SEO) is the process of optimizing a website to improve its ranking in search engines. Search engine marketing (SEM), on the other hand, refers to advertising online to improve visibility in search engine results pages (SERPs).
While SEO and SEM are related, they're not exactly the same thing. SEO is focused more on improving your site's "on-site" performance–its content and structure–while SEM focuses on driving traffic through paid advertising channels like AdWords or Facebook ads.
With SEO, you're trying to build high-quality content that users want to see in search results. By creating a site map and making sure your URLs are descriptive of the content they link to, for example, you can help search engines crawl through your website more easily. SEM is focused on getting people who have never heard of you before to click on an advertisement for your business.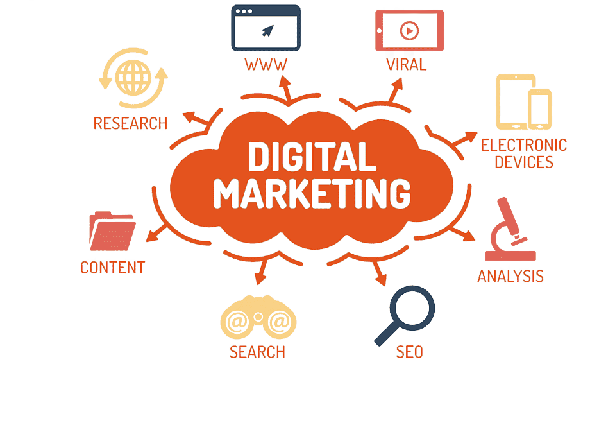 Email Marketing
Email marketing is still the number one way to reach customers. It's more effective than social media marketing and more likely to be acted upon by customers, so it's a great way for brands to target their audience and build customer relationships.
Social media marketing is one of the most cost-effective ways to market your business. If you don't have the budget for traditional advertising, social media can be a great alternative. It's also a great way to build relationships with potential customers and increase brand awareness.
Takeaway:
It's time to take your marketing strategy to the next level. If you're ready to make an impact on your audience, these five revolutionary strategies are sure to reshape how you connect and engage with customers.
Stop thinking of digital marketing as a separate channel from traditional marketing. Instead, think about it as one unified strategy that can be used across all channels–inbound marketing, outbound marketing and direct sales–to drive results for your business.
Experiment with new technology like artificial intelligence (AI) and machine learning so that you can automate processes such as lead generation without having employees do all of the work manually every time they generate leads from different sources such as social media or Google search results pages (SERPs).
But what is direct mail marketing? How do you make sure it's effective? And how can you measure its ROI? We're here to answer all your questions about.
Conclusion
In the end, it's clear that digital marketing is evolving. It's becoming more targeted, personalized and relevant. The good news is that this means brands can connect with their customers in ways they never could before. But it also means that marketers need to be prepared for change in order to stay ahead of the curve–and keep their businesses growing!