Amazon FBA (Fulfillment by Amazon) is a popular program that allows sellers to store their products in Amazon's fulfillment centers. This service gives sellers the advantage of having Amazon handle their products' storage, packaging, and shipping. However, to ensure smooth and efficient processing, sellers need to comply with Amazon FBA packaging requirements. This article will explore these requirements in detail and provide valuable insights to help you optimize your packaging for successful fulfillment.
When selling through Amazon FBA, the packaging is crucial in ensuring that your products arrive pristine at the customer's doorstep. In addition, well-packaged products are less likely to cause issues during storage or transportation within Amazon's fulfillment centers.
Why Packaging Matters for Amazon FBA
Proper packaging is vital for several reasons:
It protects your products from damage during transit.
It helps in efficient storage and handling at Amazon's warehouses.
It enhances the overall customer experience, leading to positive reviews and repeat purchases.
Packaging Design and Material
Your packaging design should be sturdy and able to withstand transportation and handling. Amazon recommends using corrugated boxes or equivalent materials to provide adequate protection. The packaging should be resistant to moisture and support the weight of other products if stacked.
Product Labeling
Each product should have a scannable barcode or label corresponding to its unique Amazon Standard Identification Number (ASIN). This barcode is essential for inventory tracking and proper identification of your products.
Shipping Box Requirements
When shipping your products to Amazon's fulfillment centers, it is essential to follow specific requirements for the shipping boxes. These requirements include:
Use a single box to pack multiple units of the same product.
Avoid using excessive packaging materials that add unnecessary weight.
Ensure that the box is sealed correctly to prevent damage during transit.
Different types of products may have specific packaging requirements due to their nature. Here are some examples: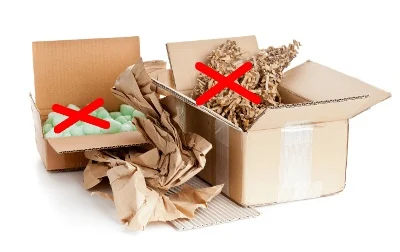 Product-Specific Packaging Guidelines
Fragile Items
It is crucial to provide extra protection for fragile items, such as glassware or electronics. This can be achieved using appropriate cushioning materials, like bubble wrap or foam inserts, to prevent any damage during transit.
Liquid Products
If you sell liquid products, such as cosmetics or cleaning solutions, comply with the regulations and packaging guidelines. Secure the containers to prevent leaks and consider placing them in sealable bags to minimize the risk of spillage.
Oversized Items
Additional packaging considerations come into play for oversized items, such as furniture or large appliances. Ensure these items are adequately secured and protected to prevent damage during handling and transportation.
Packaging Optimization Tips
Optimizing your packaging can have several benefits, including reduced shipping costs and improved customer satisfaction. Here are some tips to optimize your packaging:
Maximizing Product Protection
Use appropriate cushioning materials and fill any empty spaces within the package to minimize the risk of damage during transit. Conduct thorough testing to ensure that your packaging can withstand the rigors of shipping.
Minimizing Shipping Costs
Optimize the dimensions of your packaging to reduce unnecessary dimensional weight charges. Avoid using excessive packaging materials that contribute to higher shipping costs.
Improving Customer Experience
Consider the unboxing experience for your customers. Well-designed packaging can leave a lasting impression and generate positive reviews. Including personalized messages or special touches can create a memorable brand experience.
Importance of Compliance
Adhering to Amazon FBA packaging requirements is crucial for successful fulfillment. Non-compliance can lead to delays, additional charges, or even product removal from Amazon's platform. By following the guidelines, you can ensure smooth operations and maintain a positive relationship with Amazon and your customers.
When packaging your products for Amazon FBA, paying attention to detail is essential. Take the time to carefully pack and label each item, ensuring that it meets all the requirements. Doing so can avoid potential issues and delays in the fulfillment process.
In addition to meeting Amazon's packaging guidelines, it's also a good idea to consider the overall presentation of your products.
Another aspect to consider is sustainability. Many customers appreciate eco-friendly packaging options, so they opt for materials that are recyclable or made from recycled content. This appeals to environmentally conscious shoppers and aligns with Amazon's commitment to sustainability.
Lastly, stay updated on any changes or updates to Amazon's packaging requirements. As policies may evolve, staying informed and making any necessary adjustments to your packaging practices is crucial.
Adhering to Amazon FBA packaging requirements and optimizing your packaging strategy can set your products up for success on the platform. Remember to prioritize product protection, comply with labeling and packaging guidelines, and provide your customers a positive and memorable experience from the moment they receive your package.
Conclusion
Optimizing your packaging for Amazon FBA is essential to ensure the safe delivery of your products and maintain customer satisfaction. By understanding and implementing the packaging requirements, you can enhance your chances of success on the Amazon platform. Remember to prioritize product protection, minimize shipping costs, and provide a delightful unboxing experience for your customers.
Readout Cracking the Code: Unleashing Amazon FBA Success rate
FAQ's
Can I reuse shipping boxes for Amazon FBA?
Yes, you can reuse shipping boxes if they are in good condition and meet Amazon's packaging requirements
Are there any specific size restrictions for shipping boxes?
Amazon has size and weight restrictions for shipping boxes. Make sure to review the guidelines to ensure compliance.
Can I use branded packaging for my products?
Yes, you can use branded packaging if it meets Amazon's packaging requirements and does not include any prohibited branding elements.