Amazon is without a doubt the undisputed titan in the booming world of e-commerce, providing retailers with a platform like no other for showcasing their goods. Understanding Amazon's Pay-Per-Click (PPC) advertising efforts is essential for success in this cutthroat environment. We'll lead you through the three Amazon PPC campaigns that can advance your products to the forefront, increasing awareness and generating sales, in this in-depth manual. Let's start now!
Campaign 1: Promote Sponsored Products to Gain Visibility
What are campaigns for sponsored products?
The lifeblood of Amazon PPC are the Sponsored Products campaigns. With the help of these campaigns, your products can be featured prominently on search result pages, related product listings, and even competitor product pages. They operate on a keyword-targeting basis to make sure that users actively looking for pertinent terms see your stuff.
How to Create a Campaign for Sponsored Products:
· Using tools like Amazon's own keyword planner or other third-party choices, find high-performing keywords.
· Create ad groups with relevant keywords to keep the campaign structure consistent.
Bid Approach:
Select between manual and automatic targeting. When compared to automated, which lets Amazon choose when to display your advertising, manual provides for fine keyword control.
· Monitor performance and adjust bids to ensure that converting keywords are shown as much as possible.
Regular Optimisation:
Keep your keyword list under constant review, remove any underperforming keywords, and test new ones.
· Sponsored Items Use negative keywords to filter out pointless queries and save money on wasted advertising.
Campaign 2: Brands with Sponsored Campaigns
Display Your Brand
Sponsored Brands Campaigns: What Are They?
Your items and logo are displayed in a catchy headline as part of Sponsored Brands campaigns, which assist you in increasing the visibility of your brand. These advertisements, which show up first on search result pages, are excellent for increasing brand recognition and engagement.
Making a Campaign for Sponsored Brands:
Select an ad format:
Three forms are available through Sponsored Brands: product collection, store spotlight, and video. Choose a format that supports the objectives of your campaign.
Create a Captivating title:
Create a compelling title that captures the essence of your brand and incorporates pertinent keywords.
Choose Products:
Choose carefully which goods will be in your advertisement. Make sure they are relevant to the selected keywords.
Landing Page Technique:
To provide consumers with a smooth purchase experience, direct them to a customised landing page or your Amazon Store.
Budget and Bid:
To acquire top ad locations, set a daily budget and put aggressive bids.
Associated Brands Advice:
To improve ad wording and determine what resonates most with your audience, use A/B testing.
Campaign 3: Sponsored display campaigns in campaign three
Extend Your Horizons
Sponsored display campaigns: what are they?
Through sponsored display ads, you may contact customers both on and off of Amazon who have already expressed interest in items comparable to yours. This specific kind of retargeting strategy is crucial for re-engaging potential customers.
A Sponsored Display Campaign's Initial Steps:
Choice of audience:
Use client interests, opinions, and previous contacts with your items to target your advertising.
· Design catchy advertisements that highlight the main advantages and characteristics of your items using creative design.
Product Selection:
Make sure the products you choose to highlight in your adverts are pertinent to the intended audience.
Landing Page Optimisation:
Direct visitors to a landing page that promotes quick action and is conversion-optimized.
Budget cipf-es.org and Bid Strategy:
Set a budget aside and make aggressive bids to gain the most exposure.
· Use Amazon's extensive audience information to focus your targeting and connect with the most receptive audience segments, according to a sponsored display tip.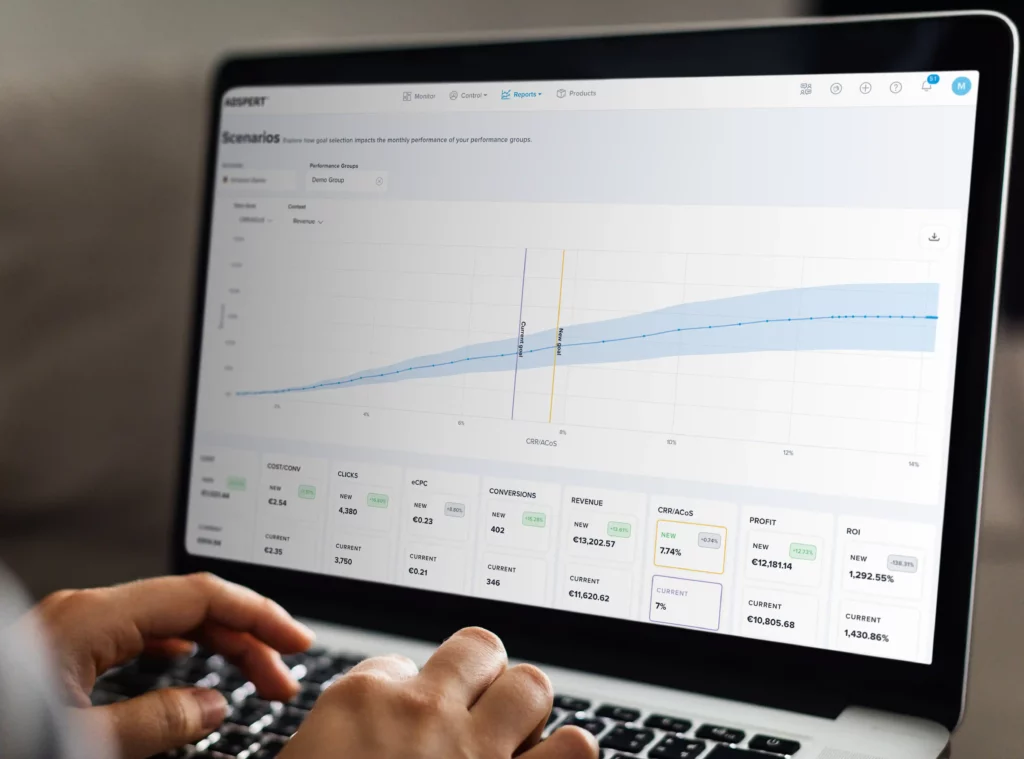 Conclusion:
A powerful instrument that has the potential to revolutionise your presence on the biggest online marketplace is an Amazon PPC campaign. They are more than just advertisements; they are the doorway to better brand recognition, visibility, and eventually, sales performance. It takes a lot to stand out in the enormous sea of Amazon's product listings. Your PPC ads on Amazon serve as a light to ensure that your products are not overlooked in the crowd. Your products are thrust to the top of search results with sponsored products, right where your potential buyers are looking. Sponsored Brands, which take the form of a banner exhibiting your goods and logo, create the authority of your brand. Through sponsored display advertising, both on and off of Amazon, you may efficiently reach a larger audience by reminding customers about your products.
Performance in sales is the primary performance indicator for every campaign. Your customers can make purchases directly from you thanks to Amazon PPC ads. Customers are one step away from placing your products in their shopping carts when they click on your sponsored products. You create a seamless path for consumers to convert into happy customers by optimising your campaigns and focusing on high-converting keywords and audiences.
Ready to supercharge your Amazon presence? Partner with eSOLS, your trusted digital growth ally. Contact us today to unlock the full potential of Amazon PPC campaigns! Whether you're just starting or looking to fine-tune your strategy, we're here to help you achieve Amazon success.
Readmore : How do I run Amazon PPC? A compete step by step guide.
FAQ's
Why are Amazon PPC campaigns vital for sellers, and what are they?
tise their goods on Amazon's marketplace. These initiatives are crucial because they assist raise brand awareness, increase product visibility, and eventually increase sales. They are especially important in the cutthroat world of e-commerce, where it can be difficult to distinguish out.
How do PPC advertisements on Amazon operate?
Bidding controls how Amazon PPC campaigns are run. Sellers build ads, establish bid amounts, and choose the audiences or keywords they want to target. The ad is eligible to appear when a user searches for a pertinent term or meets the required audience criteria. Pay-Per-Click only rewards sellers when a user clicks on the advertisement.
How can I pick the best campaign type for my products?
Your goals will determine the campaign type you choose. The visibility of particular products can be greatly increased by using sponsored products. Brand awareness works best with sponsored brands, and retargeting works well with sponsored displays. When deciding on the best campaign type, take into account your goals and your target market.