Returning an item to Amazon can be a straightforward process, but it's essential to follow the right steps to ensure a smooth and hassle-free experience. In this article, we'll guide you through the process, providing valuable insights on how to return an Amazon item. Whether you changed your mind about a purchase or received a defective product, we've got you covered. Let's dive in!
Understanding Amazon's Return Policy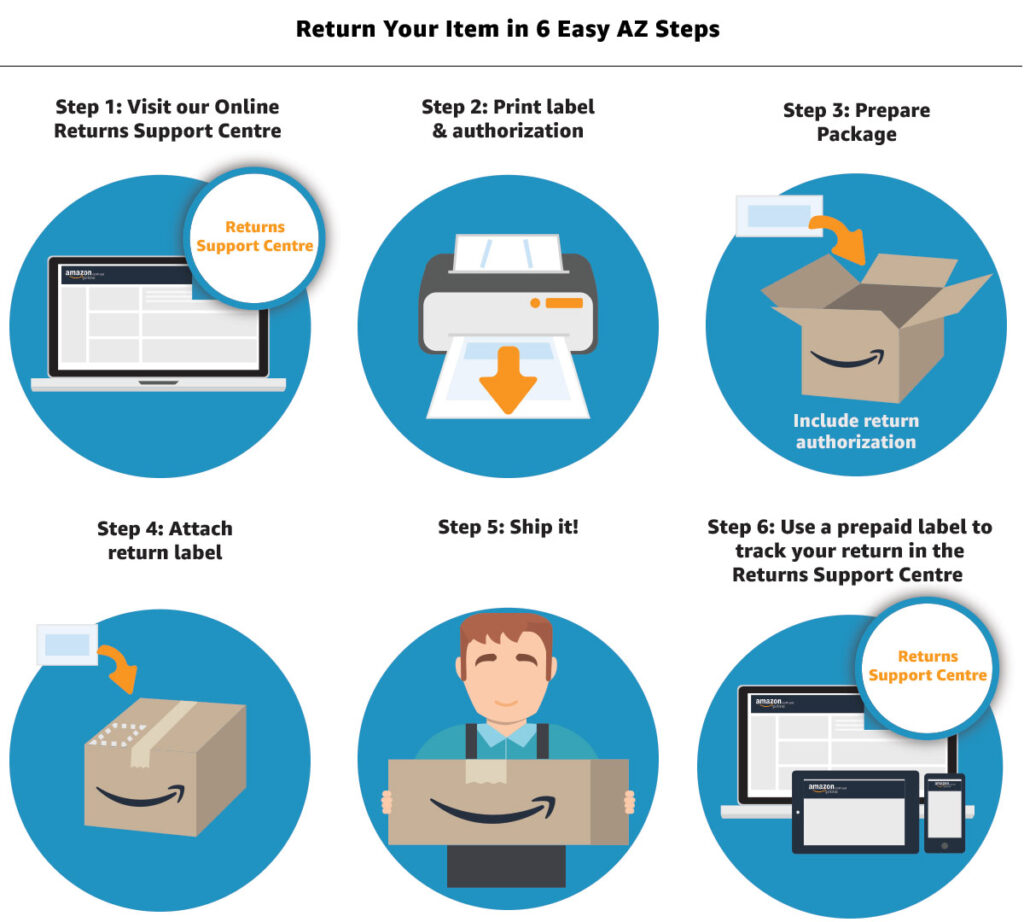 Before initiating a return, it's crucial to familiarize yourself with Amazon's return policy. Amazon offers a generous return window, typically 30 days for most items. However, certain products, such as electronics, may have a shorter return window. Additionally, some items, like gift cards, are non-returnable. Be sure to check the return policy for your specific product to avoid any surprises.
Step 1: Logging into Your Amazon Account
To start the return process, you'll need to log into your Amazon account. If you're not already logged in, visit Amazon's website and click on "Account & Lists" at the top right corner. Select "Sign in" and enter your credentials.
Step 2: Navigating to Your Orders
After logging in, navigate to the "Account & Lists" drop-down menu again and click on "Your Orders." Here, you'll find a list of your recent purchases.
Step 3: Selecting the Item to Return
Locate the item you wish to return in your order history. Click on "Return or replace items" next to the product. Amazon will then guide you through the return process.
Step 4: Choosing the Reason for Return
Amazon will prompt you to choose a reason for your return. You can select options like "Item not as described," "Received the wrong item," "No longer needed," or "Defective item." Choose the reason that best fits your situation.
Step 5: Selecting Your Preferred Return Method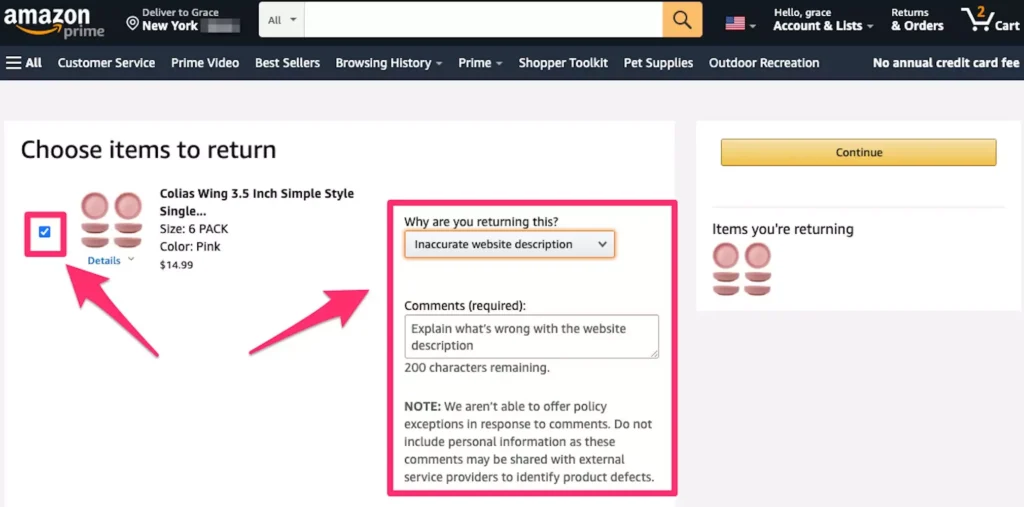 Next, you'll need to select your preferred return method. Amazon typically offers two options: a returnless refund, which allows you to keep the item without returning it, or a prepaid return label. Choose the option that suits your needs.
Step 6: Packaging the Item
If you're required to return the item, Amazon will provide instructions for packaging it. Be sure to follow these guidelines carefully to avoid any complications.
Step 7: Printing the Return Label
For returns that require you to send the item back, Amazon will provide a return label. Print the label and attach it to the package securely.
Step 8: Shipping the Item
Once your item is properly packaged and labeled, it's time to ship it back. Drop off the package at the designated shipping location or schedule a pickup, depending on the return label's instructions.
Step 9: Tracking Your Return
You can track the status of your return through your Amazon account. Amazon will keep you updated on the return's progress and refund status.
Step 10: Receiving Your Refund
After Amazon receives and processes your return, you can expect to receive your refund. The time it takes for the refund to appear in your account may vary, so be patient.
Step 11: Handling Special Circumstances
In some cases, you may encounter special circumstances, such as returning a gift or an item from a third-party seller. Amazon has specific procedures for these situations, so make sure to follow their guidance.
Step 12: Leveraging Amazon's Customer Service
If you ever face difficulties during the return process or have unique questions, don't hesitate to reach out to Amazon's customer service. They are available to assist you through live chat, email, or phone.
Conclusion
Returning an Amazon item doesn't have to be a daunting task. By following these steps and understanding Amazon's return policy, you can make the process as smooth as possible. Remember that Amazon is committed to customer satisfaction and aims to make the returns process hassle-free for its users.

Related Blogs:
FAQs
Can I return an item to Amazon if I changed my mind about the purchase?

Yes, you can return items to Amazon if you've had a change of heart. However, it's essential to do so within the specified return window.
What if I received a damaged or defective item?

If you received a damaged or defective item, you can return it to Amazon and request a refund or replacement.
Are all items on Amazon returnable?

Most items on Amazon are returnable, but there are exceptions, such as gift cards and certain digital purchases.

How long does it take to receive a refund after returning an item?

The time it takes to receive a refund can vary, but Amazon typically processes refunds promptly.