In 2019, e-commerce made up over 14% of retail sales, and this figure is expected to climb in the upcoming years. Venturing into e-commerce necessitates a well-equipped website to thrive amidst competition. This post sheds light on 11 indispensable features your e-commerce website should embody.
Here are the 11 crucial elements of an e-commerce website:
Let's delve deeper into these e-commerce essentials: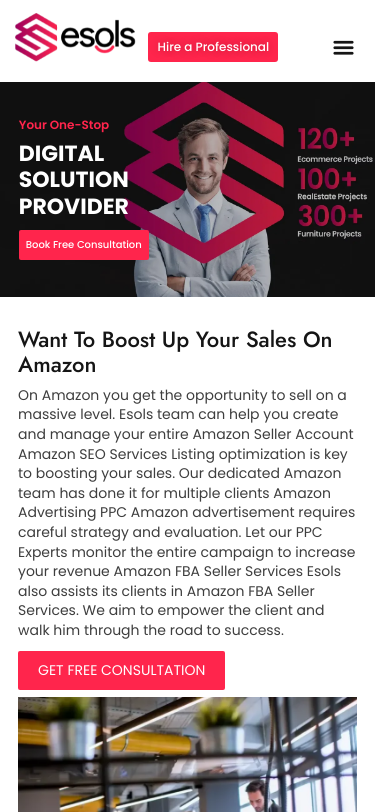 Mobile-responsive Design:
With over half the web traffic originating from mobile gadgets and a whopping 61% of consumers favoring mobile-optimized sites, adapting a mobile-friendly design is paramount. Employing responsive web design ensures your site renders well on various devices, augmenting both traffic and conversion rates.
Test Your website Mobile Responsiveness using google
Intuitive Navigation:
Facilitating a seamless navigation experience is crucial to retain visitors and foster purchases. in addition Incorporate clear menus for effortless browsing through product categories and enable filtering and sorting based on various attributes like price, size, or brand, tailored to your product range and customer preferences.
Robust Security Measures:
Ensuring a secure shopping environment is vital to gain customer trust and avert financial or legal repercussions. however Essential steps include acquiring a Secure Sockets Layer (SSL) certificate, implementing an Address Verification System (AVS) and Credit Card Verification Value (CVV) at checkout, and promoting strong password practices.
Visible Shopping Cart and Checkout Icons:
Simplified cart and checkout processes are central to enhancing conversions. Display the 'add to cart' and 'checkout' buttons prominently, provide a detailed view of cart contents, and allow for cart modifications and saving for later.
Diverse Payment Alternatives:
Catering to various payment preferences elevates the customer experience. Besides significant credit cards, consider integrating options like PayPal and Apple Pay. Displaying accepted payment icons informs customers beforehand, ensuring a smooth transaction process.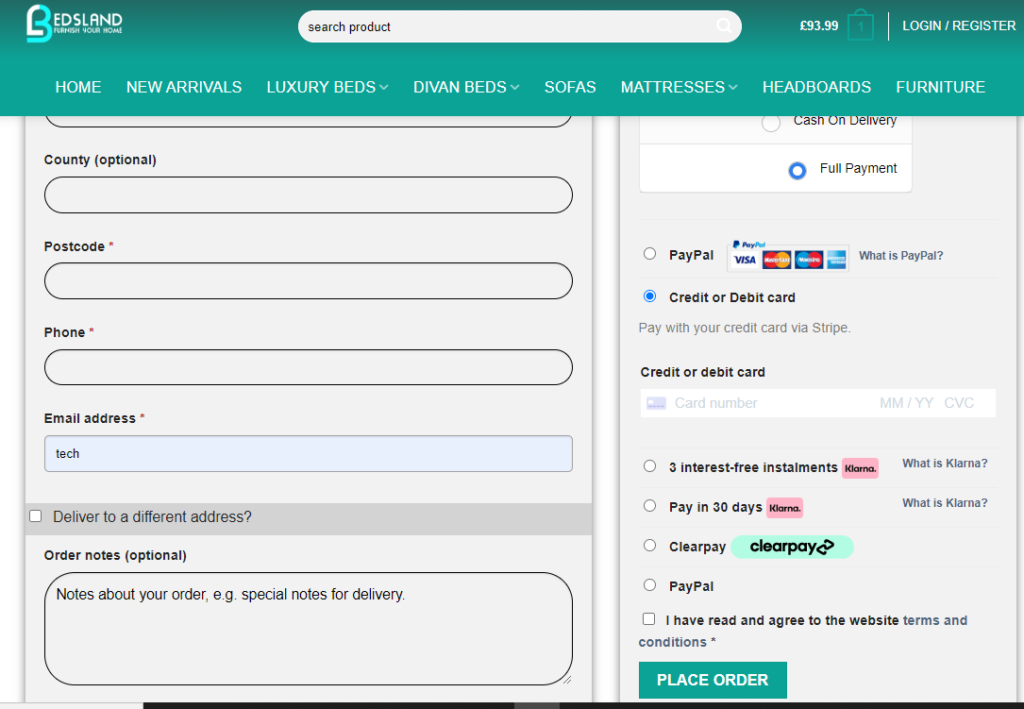 Visit Bedsland.co.uk
High-resolution Images and Videos:
Engaging visual content not only elevates professionalism but aids in purchase decisions. Incorporate multiple images, videos, and zoom-in features to provide a holistic view of your products. However, optimize for page speed to prevent sluggish loading times.
Comprehensive Shipping and Return Details:
Transparent shipping and return policies instill confidence in potential buyers, consequently boosting conversions—position links to this information in a noticeable location, like the website footer, for easy access.
Customer Reviews and Ratings:
Nearly 95% of customers peruse reviews before purchasing, making this feature indispensable. in addition Incorporate review sections, encourage feedback on external platforms like Google My Business, and showcase testimonials for authentic social proof.
Product Availability Indicators:
Indicating stock levels prevents customer disappointment and fosters informed decision-making. If a product is unavailable, provide restocking dates to manage customer expectations.
Informative FAQ Section:
A well-curated FAQ page resolves common inquiries swiftly, enhancing user convenience. Continually update this section based on recurring customer questions to keep it relevant.
Accessible Contact Page:
Offering multiple contact avenues on a dedicated contact page enhances user trust and accessibility. in addition Include various contact methods like phone, email, social media, for prompt assistance.
By embracing these e-commerce essentials, you're not only elevating the user experience but positioning your online store for success in the burgeoning e-commerce landscape.
Conclusion
Navigating the e-commerce realm requires a solid foundation built upon user-centric features and robust functionalities. By incorporating the 11 essential elements discussed, you can significantly enhance your website's usability, security, and overall shopping experience, thereby fostering customer loyalty and driving conversions.
Moreover, staying updated with evolving e-commerce trends and continually refining your website will ensure you remain competitive in the thriving digital marketplace. but The journey towards creating an exemplary e-commerce website is ongoing, yet with a well-rounded approach focusing on these essentials, you're well on your way to establishing a strong online retail presence.
Readmore: How to Return on Amazon?
FAQ's
How important is mobile responsiveness for my e-commerce site?
Extremely important. Over half of all web traffic now comes from mobile devices. moreover A mobile-responsive design ensures that your site is accessible and user-friendly across a variety of devices, which can enhance traffic and conversion rates.
What security measures are essential for an e-commerce website?
Acquiring a
·   Secure Sockets Layer (SSL) certificate,
·   implementing an Address Verification System (AVS)
·   Credit Card Verification
·   Value (CVV) at checkout,
·   promoting strong password
How can I improve the navigation on my e-commerce site?
Incorporate clear menus for effortless browsing, however enable product filtering and sorting based on various attributes, and ensure that these navigation features are easily accessible and intuitive to use.