Search engine optimisation (SEO) continues to be a crucial element for any website seeking online success in the large and constantly changing world of digital marketing. Understanding and using the SEO "golden rule" is essential if you want your website to stand out from the competition and get organic visitors in the face of the overwhelming number of websites vying for the top spots in search engine results. This blog post will discuss a key idea that has a big impact on how visible and high up on search engine results your website is. Let's dive in and learn how to utilise SEO to its most potential.
What constitutes SEO's Golden Rule?
One line might encapsulate the Golden Rule of SEO: "Create valuable, relevant, and user-centric content." This fundamental SEO strategy-building idea serves as the cornerstone for improving your website's search engine exposure. Your website's content can be tailored to rank higher on search engine result pages (SERPs) if you are aware of the major components of this guideline.
Worthwhile Content
Successful SEO is built on top-notch, worthwhile content. Content that truly benefits people is prioritised by search engines like Google. Building trust with your audience and establishing yourself as an authority in your niche are two benefits of producing interesting and useful content.
Focus on the following in order to produce valuable content
· Understand the wants and problems of your target audience by conducting in-depth research on them.
· Create in-depth, thorough articles, blog entries, and how-to guides that respond to particular customer inquiries.
· Use multimedia components like pictures, movies, and infographics to improve the user experience overall.
· To keep your material current and relevant, update and refresh it frequently.
Suitable Keywords
It is possible for search engines to comprehend the context of your pages and link them with user inquiries by incorporating pertinent keywords into your content.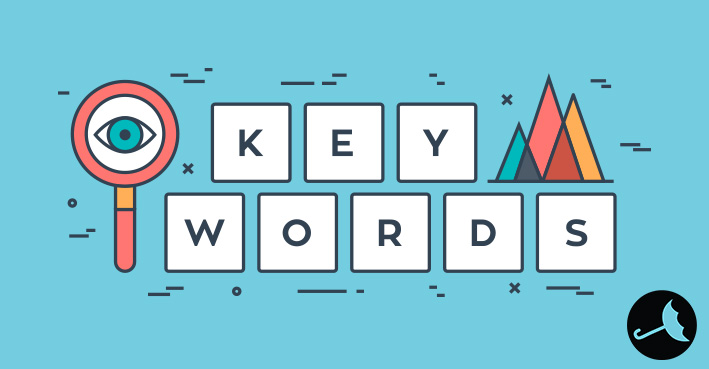 Here are some tips for using keywords wisely
· Find high-traffic, low-competition keywords that are linked to your content by conducting keyword research.
· Target more specialised and intent-driven searches by using long-tail keywords.
· Avoid keyword stuffing, which can get your material penalised by search engines, and incorporate keywords naturally into your text.
Experience Focused on the User
User experience (UX) is important to SEO. Websites that provide customers with a smooth and delightful browsing experience are given preference by search engines. A good user experience helps users to stay on your website longer, lowering bounce rates and informing search engines that your information is useful and relevant.
· your website should responsive to mobile devices and loads swiftly on all platforms to improve user experience.
· Improve the accessibility of your website's navigation and structure.
· To make your information simple to skim, use clear headers, subheadings, and bullet points.
· Use internal linking to direct readers to relevant material on your website.
Mobile Enhancement
Mobile optimisation is now a requirement in the mobile-first society we live in. Google and other search engines utilise mobile-first indexing to rank pages and give preference to mobile-friendly websites. This implies that indexing and ranking will favour your website's mobile version.
Mobile optimisation
· Make sure your website responds fluidly to various screen sizes by using responsive design.
· To reduce the time it takes for pages to load on mobile devices, compress images and use browser caching.
· Utilise Google's Mobile-Friendly Test frequently to check the responsiveness of your website.
Extending the SEO Golden Rule
Improving Your Approach for the Best Results
Mastering the golden rule in the dynamic world of SEO involves more than just producing worthwhile content and adding pertinent keywords. It also entails a more comprehensive approach that integrates several facets of search engine optimisation. Let's examine each element in more detail and discover new ways to improve your SEO efforts.
Building Reputable Backlinks
Backlinks, sometimes referred to as inbound links, are links that point readers to your website from other websites. Search engines view backlinks as endorsements of the authority and relevance of your content. However, not all backlinks are created equal.Concentrate on obtaining backlinks of the highest calibre from websites that are reliable and authoritative in your sector.
Readmore : the-power-of-seo-unveiling-its-impact-on-online-success/
Effective backlinking techniques consist of
· Guest posting to demonstrate your knowledge and gain backlinks on relevant blogs and websites.
· Creating material that other websites would naturally want to link to and is shareable.
· launching outreach initiatives to get in touch with other content producers and ask for links.
Conclusion
The secret to acquiring a competitive edge and increasing your website's visibility in the fiercely competitive online environment is to learn the golden rule of SEO. You may raise your website's ranks, get organic traffic, and cultivate a devoted following by producing valuable, pertinent, and user-centric content while adding crucial SEO features.
Keep in mind that SEO is a continuous process, and that your website's performance depends on you maintaining current with new trends and algorithm changes. If you make a commitment to delivering excellent user experiences and creating quality content, you'll be well on your way to securing SEO victory in the online world.
Start applying the SEO golden rule right away, and watch your website reach new heights of success online!
FAQ'S
Exactly what is the SEO Golden Rule?
You may sum up the Golden Rule of SEO as "Create valuable, relevant, and user-centric content." It emphasises how crucial it is to offer your target audience high-quality, educational, and interesting information.

Why is it crucial for website owners to follow the Golden Rule of SEO?
For website owners, the Golden Rule of SEO is essential since it lays the groundwork for improving ranks on search engine result pages (SERPs). Websites are more likely to get organic traffic, earn users' trust, and develop authority in their sector by producing good content and putting an emphasis on user experience.

What valuable material can I produce for my website?
You must first comprehend your target audience and their tastes in order to provide good content. To determine the subjects and issues that attract your audience, conduct in-depth study. Create in-depth, thoroughly researched articles, blog entries, and guides that offer useful information and advice. To make the text more appealing, include multimedia components like pictures and movies.
How important are keywords to SEO?
In order for search engines to grasp the context and relevancy of your content, keywords are crucial in SEO. Your website is more likely to show up in search results when visitors look for related topics if you employ pertinent keywords in your content, meta tags, and URLs.